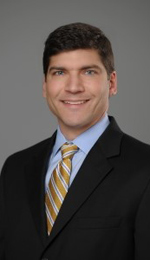 David C. Merino, Esq.
David@merinoandassociates.com
David has more than 20 years of experience practicing in the areas of Residential and Commercial Real Estate, Business formation, Wills, Trusts and Estates and Personal injury. He represents individuals, small businesses, lenders, builders and investors. David is admitted to practice law in Georgia and New York, and admitted to practice before the United States District and Bankruptcy Courts of the Northern District of Georgia and Western District of New York. David is also a licensed title insurance agent in Florida. David graduated from Syracuse University with a B.A. in Economics, and received his Juris Doctor from Michigan State University College of Law.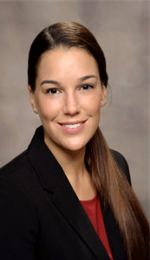 Brittanie Rostamy McCormick, Esq.
Brittanie@merinoandassociates.com
Brittanie Rostamy McCormick was born and raised in Georgia. She attended Kennesaw State University where she received a Bachelor of Science in Political Science with a concentration of legal studies in 2012. Brittanie attended Penn State Law for her first year of law school, and transferred to Georgia State University College of Law for the remainder of law school. Brittanie interned with Merino & Associates while in law school and was hired as an associate when she graduated. She received her Juris Doctor from Georgia State University College of Law in 2015. Brittanie is licensed to practice law in Georgia.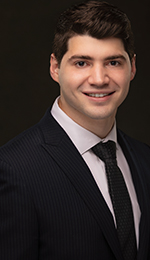 Vinny Merino
Vinny@merinoandassociates.com
Vinny Merino was primarily raised in Woodstock, GA after moving from New York to Georgia at a young age. He attended the University of Georgia where he received a Bachelor of Business Administration in Finance at the Terry College of Business in 2017. Vinny went on to attend Thomas M. Cooley Law School at their Tampa, Florida campus and graduated Magna Cum Laude in 2020. Vinny enjoys helping others in tough circumstances and demonstrated that by volunteering to work at the Thomas M. Cooley Law School Debt Relief Clinic, where he helped individuals who could not afford attorneys file and go through the bankruptcy process, to help those same individuals gain a fresh financial start.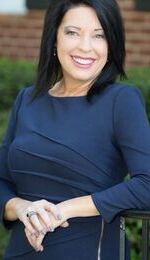 Ellen Rogers
ellen@merinoandassociates.com
Ellen Rogers was born in San Diego, CA and moved to GA where she has resided the majority of her life. Ellen was awarded two scholarships to attend Savannah College of Art and Design (SCAD) and earned the distinction of the Dean's List during her enrollment. She graduated in 1994 with a Bachelor of Arts in Textiles and a minor in Art History.
 After college, Ellen followed in the father's footsteps and began her career as a mortgage loan officer. It was during this time; she recognized her passions were building and maintaining relationships while being able to help clients.
Following the financial crisis of 2008, Ellen pivoted her career path slightly by working in marketing and business development. In this new role, Ellen was able to combine her industry knowledge and her passions.
 We are excited to welcome Ellen to Merino & Associates, LLC, as the Marketing Director. In her role, Ellen is in charge of client relations and business development.
 In her spare time, Ellen enjoys creating art, spending time with friends and traveling with her husband, Michael Adkison.